The Jewellery for Children Collection
Meet The Team
Not so much the team but certainly my inspiration!
Hi I'm Andy the founder of Sparkle Together and these two are the reason I'm on this journey.
I wanted to create a company my children would be proud of, a company that would whose ethics and beliefs would stand the test of time.
Check out Imogen's Favourite Necklace
Our Mission
It's who we are
We offer a gorgeous range of children's jewellery. Our jewellery is all made in the UK from solid .925 sterling silver. We only use recycled packaging and gift boxes and every order placed with us will result in new trees being planted to help us in offsetting our carbon footprint.
YOU help make all of this happen.
You can find our gorgeous range of childrens necklaces, childrens bracelets and childrens earrings right here.
What do we want to achieve?
We work to the understanding that:
Happy children = happy parents
Sparkle Together adds a 3rd dimension to this:
'Happy children = happy parents = Help for those in need'
You can help us to spread the word and let people know what is happening to children around the world. We are direct to consumer business where our end consumers are some of the most opinionated and hard to please, children. All children are created equal and we believe that children would want to see us helping other children, which is precisely what shopping with Sparkle Together will offer.
We believe that you can make it happen, you are the difference.
What would our children want?
We challenged ourselves what would our children want of a company that caters specifically to them?
To look after other children - They believe everyone should be treated the same
Jewellery made in the UK- To reduce the volume of pollution involved and helping the local economy
Sustainable Packaging- Our Children will look to 'what we did' to help the planet
Carbon Offsetting- What did we do to give back to the planet?
How did it happen?
As the son of a coal miner, I thought, as a child, that my future would be working with him. Fast forward 30 years and I now recognise just how horrific that job must have been, this got me thinking… If I know it would be horrible for me, a fully grown man, what must it be like for children forced to go into mines around the world, in even worse conditions?
This is when I came across 'Children Change Columbia' and began to understand the scale of the problem. As a parent of 2 young children, this disturbed me and got me considering what I could do to help.
I already was working on the idea of a monthly jewellery subscription (our daughter Imogen is obsessed with earrings!) and then I had my lightbulb moment…
Sparkle Together was born,
Ecologi (Formally Offset Earth)
We use Egologi to plant a tree for every order placed with us, click here and you can see the impact we are making together.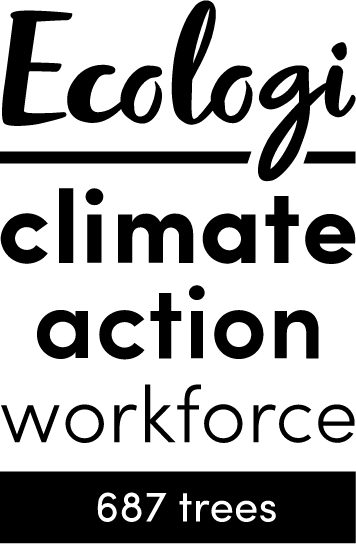 Testimonials
Beautiful items, spoilt for choice. My little girl is so happy with her gift. Great service all round. Highly recommended

Katie Clark
I bought some earrings for my daughter. She absolutely loves it. Thank you for the speedy delivery and professional service. Great quality too.

Fizzy Kiddiz